---
Gondomar is a Portuguese city belonging to the District of Porto, North region and subregion of Greater Porto, with about 25 700 inhabitants.

It is soothes of a municipality with 133,26 km ² of area and 173 910 inhabitants (2008), subdivided in 12 parishes.
The municipality is limited to the northeast by the municipalities of Valongo and Paredes, to the southeast by Penafiel and Castelo de Paiva, to the south by Arouca and Santa Maria da Feira, to the southwest by Vila Nova de Gaia, to the west by Porto and to the northwest by Maia.
Located in pleasant and fertile valleys, Gondomar is famous for the works in goldsmithing, activity with centuries of existence and that according to one can be traced back to the time of the vigodos and celtas. The origin of this activity is directly related to the gold mines existing in the region, closed more than two centuries ago.

Of the works executed, the gold and silver filigree stands out, whose complex lace is thought to be due to the aesthetic and artistic influence of the Moors in the Iberian Peninsula. The richness and originality of these works executed manually are indispensable to complete the rich costume typical of the minhotas.
What to see in Gondomar?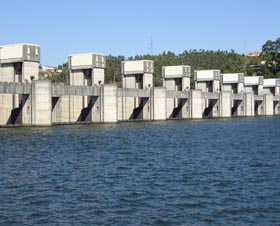 Barragem de Crestuma/Lever
Avenida Dr. Francisco Sá Carneiro,
4515-658 Foz do Sousa
Telephone: 254 320 020 | geral.douro@imarpor.pt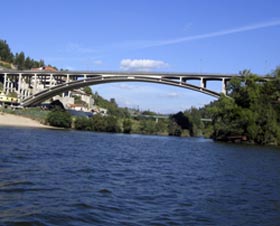 Ponte da Foz do Sousa
E.N. 108 - 4515 Foz do Sousa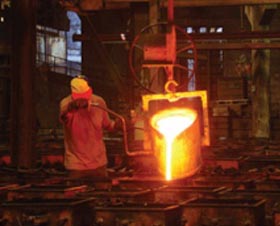 Companhia Industrial de Fundição, S.A
Avenida Dr. Francisco Sá Carneiro,
3460 - Esposade 4515-658 Foz do Sousa
geral@cif.pt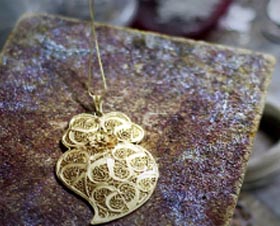 Emp. de Filigranas (Sr. António Cardoso)
Rua da Belavista, 71, 4510-015 Jovim
Telephone: 224 540 831 | Phone: 919 671 503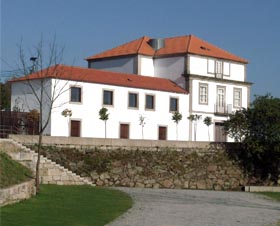 Casa Branca de Gramido
Calçada Convenção de Gramido,
4420 Valbom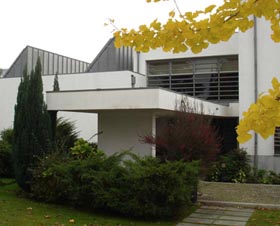 Fundação/Casa Atelier Júlio Resende
Rua Pintor Júlio Resende, 105,4420-534 Valbom,
Telephone: 224 649 061/2 | info@lugardodesenho.org